All projects
Micro-doseur
Caractéristiques
Débit :
de 195 l/h à 36 tpm à 518 l/h à 93 tpm
Matériel :
Corps en inox 304
Réducteurs et supports en ALU
Sortie tubulaire horizontale diam 73 mm
Sortie verticale en PU avec fermeture pneumatique, y compris micro-vérin et membrane interne, pour obstruer le tube de dosage en dehors des périodes de dosage.
Entraînement :
Vis de dosage 0,37 kW
Moteur spécial pour réglage de 5 à 50 Hz
Outil d'homogénéisation 0,55 kW
Utilité et fonctionnement
Le micro-doseur permet de doser de la chaux dans la boue, afin d'homogénéiser le mélange en suivant une dose de chaux imposée par la loi (pourcentage de CaO/Kg MSE).
Certaines boues ont une qualité telle qu'elles peuvent faire l'objet d'une valorisation agricole. Pour que cette valorisation soit réalisée (en région Wallonne), il faut injecter de la chaux dans la boue afin d'éliminer les micro-organismes, les bactéries présentent dans la boue.
Le micro-doseur est constitué:
D'une trémie, dans laquelle est déversée et stockée de la chaux vive en quantité désirée
D'un mélangeur qui malaxe la chaux afin d'éviter le colmatage
Dans la partie basse de la trémie, se trouve une vis d'Archimède qui permet l'acheminement de la chaux vers le point de dosage (mélange de chaux et de boue)
D'un peson contrôlant la quantité de chaux nécessaire au dosage et la cadence de dosage suivant la demande.
L'ensemble constitue un système de régulation de dosage de chaux dans la boue, piloté par un automate.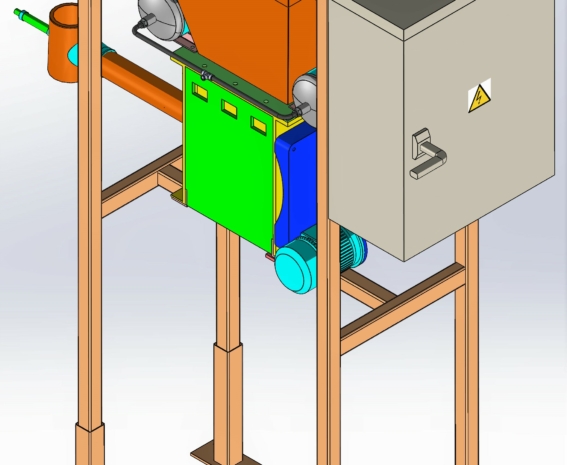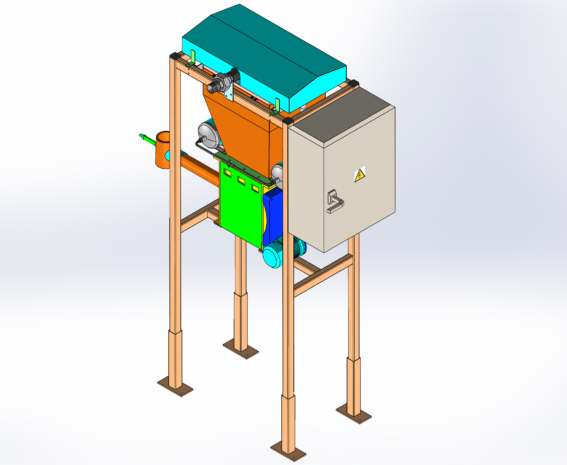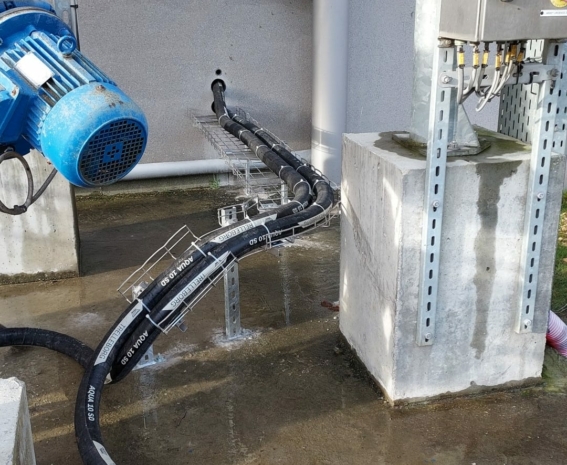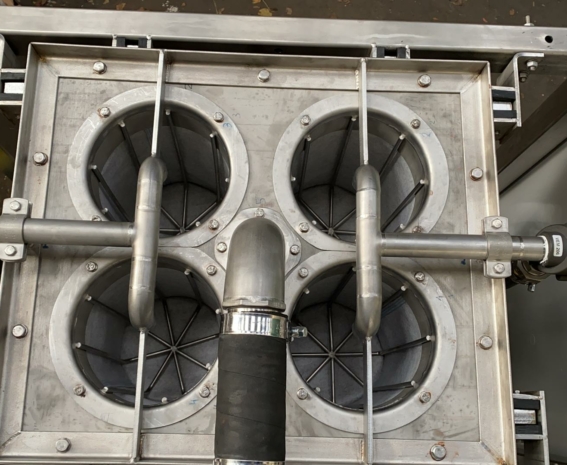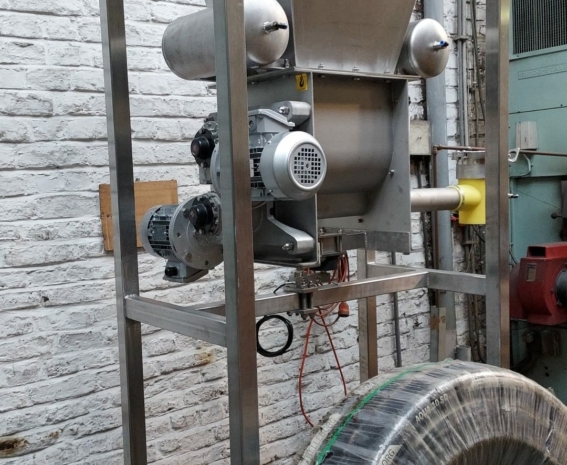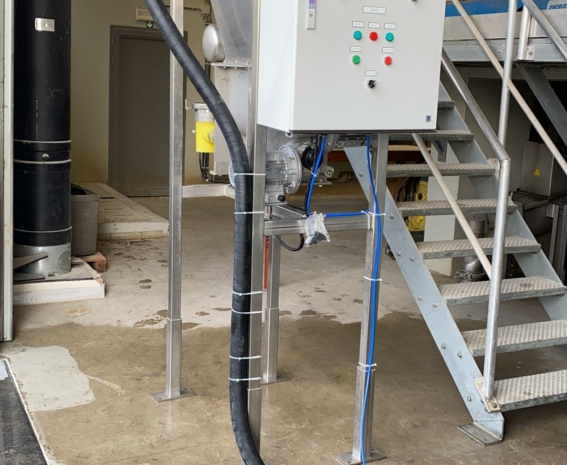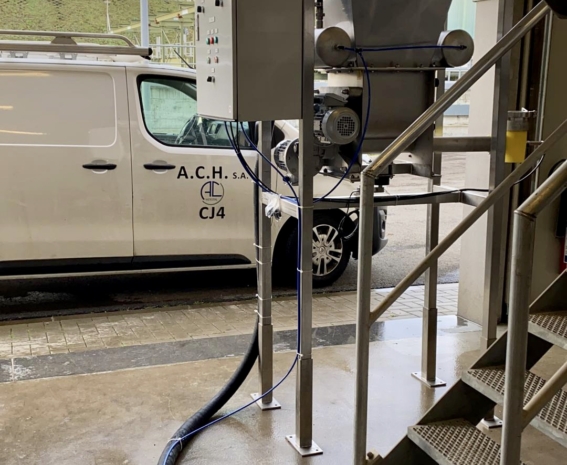 Belgium
Pumping station
Prefabricated or concrete stations, from 1000m³/h to 50 m³/h, DN 400 to DN 50, cast iron or stainless steel 304L.
Studies
Electromechnanical assembly
Electricity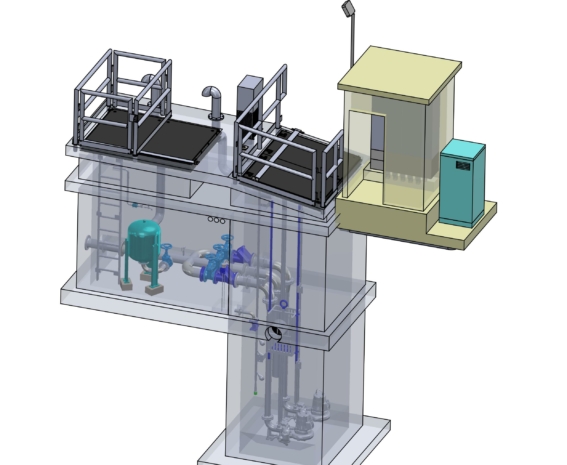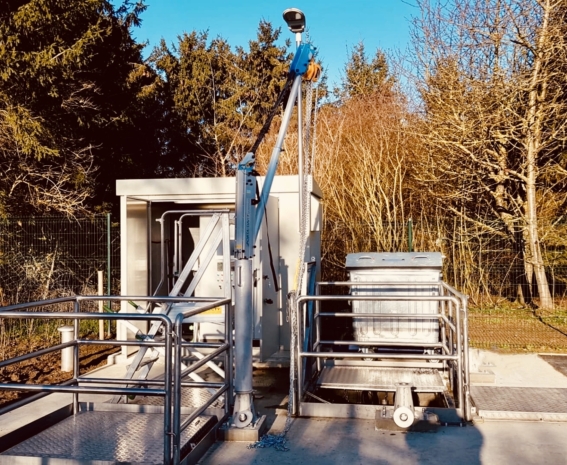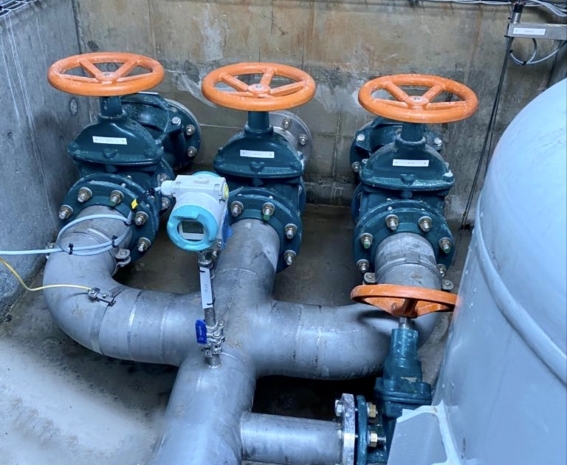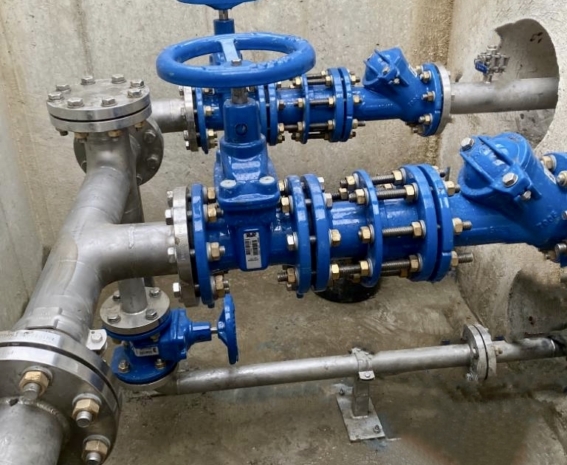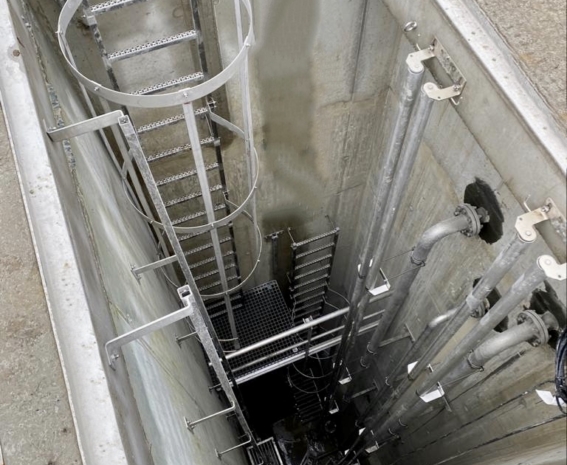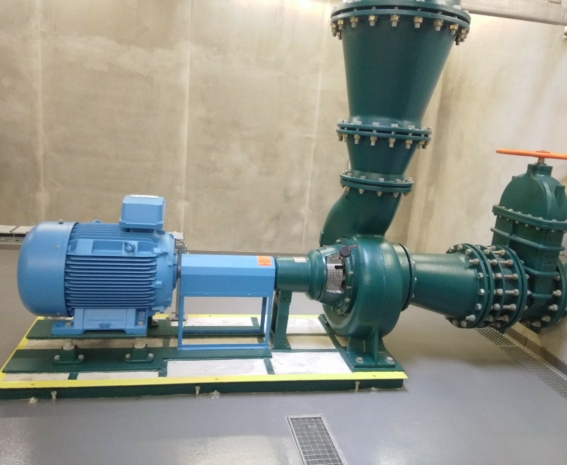 Durbuy / Belgium
Production pumping construction
2 pumps ACH 100 m³/h at 235 mcE – Stanless steel piping 316L PN 40 DN 200/300
Electromechanical systems
Design office
Design
Pumping station.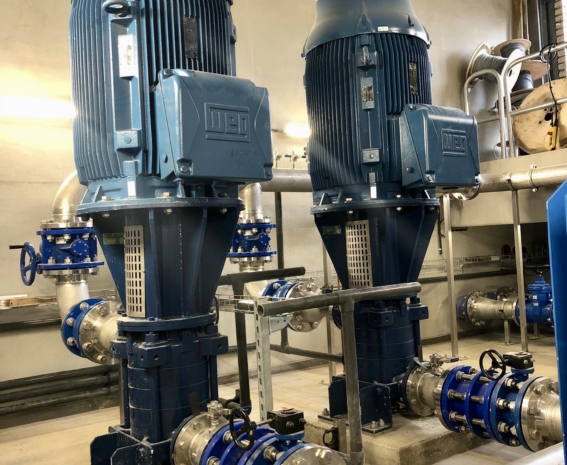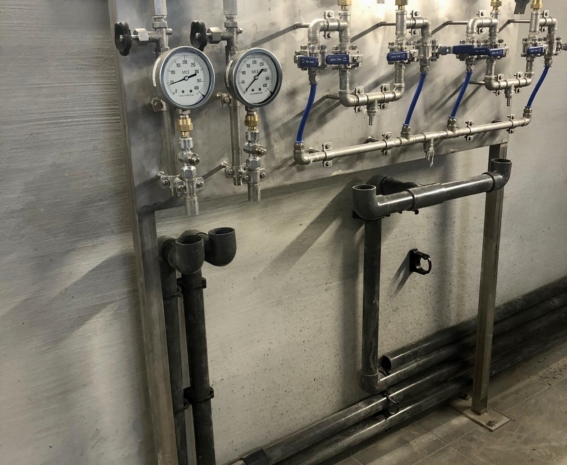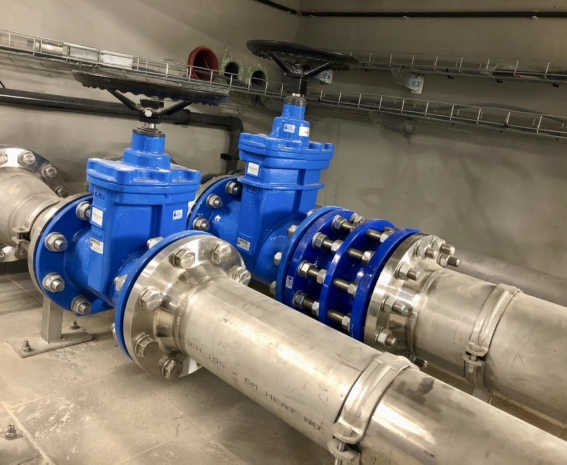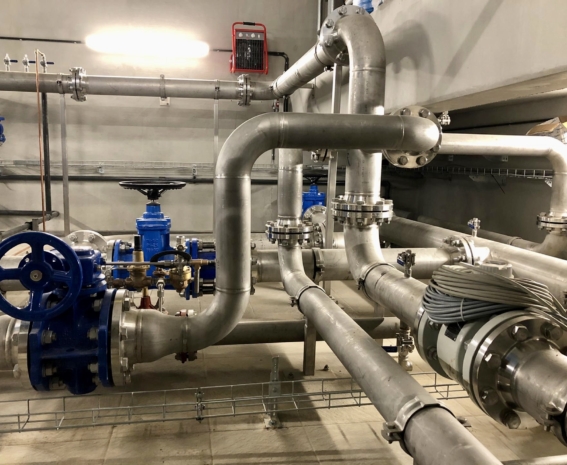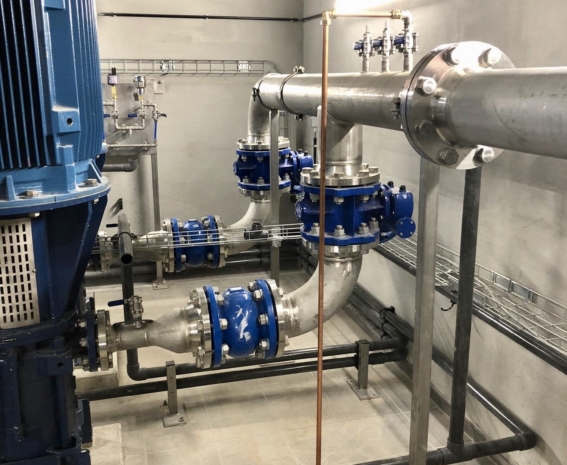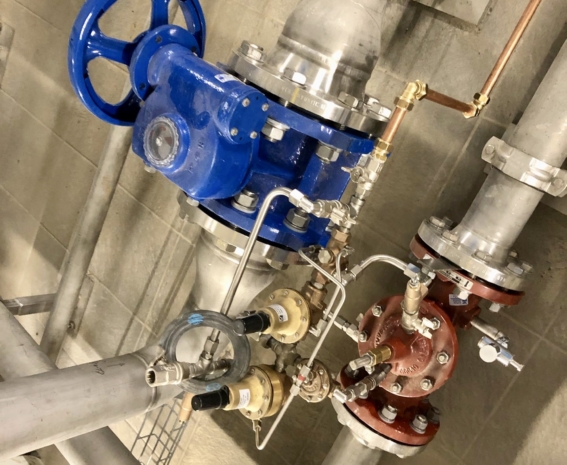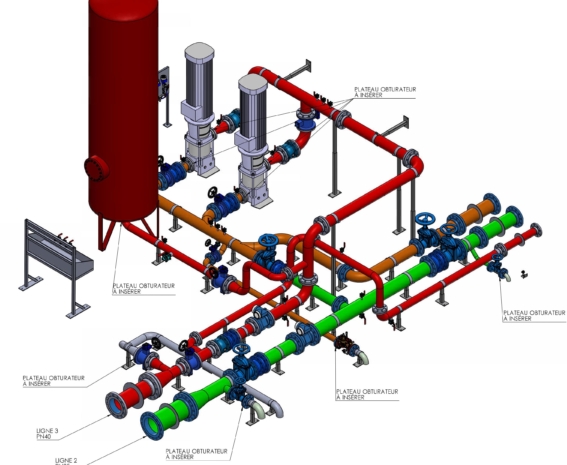 NSAWAM / GHANA
Nsawam Water Supply Rehabilitation and Expansion Project
4,500m Pipeline laying works and construction of a new Drinking Water Treatment Plant (7,200m3/d), including the construction of the intake to meet for the estimated water demand by the year 2025. Technical assistance and training.
International service
Pipeline laying
Electromechanical installations
Drinking Water treatment plant
Design and engineering